What's 'Top Chef Master' and 'Iron Chef' Alum Anita Lo These Days?
A decade after 'Top Chef Masters' and a couple of years after the release of her cookbook, 'Solo', we couldn't help but wonder what Chef Anita Lo is up to today.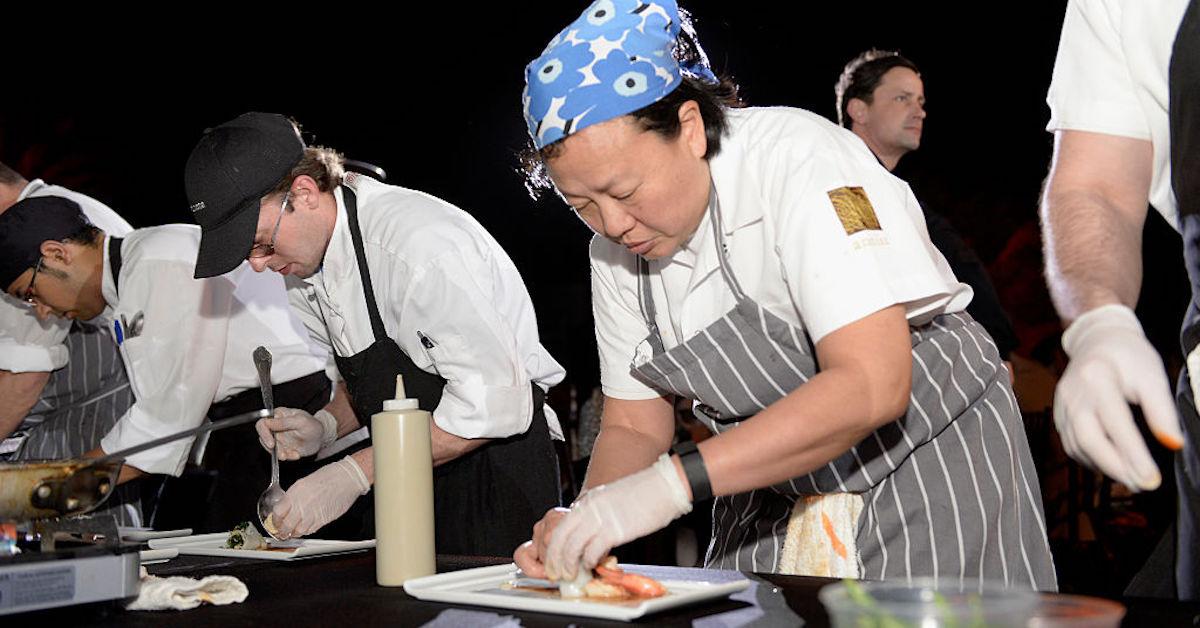 When it comes to the world of Bravo's Top Chef, we have to admit we're snobs for the Top Chef Masters franchise, where the chefs are less dramatic, more experienced, and overall chiller than the characters on plain old Top Chef.
Of course, this is a result of the stakes being markedly lower: Chefs compete for charity and bragging rights, rather than a $250,000 grand prize.
Article continues below advertisement
The Top Chef Masters series unfortunately only ran for five seasons until 2013, but we can't stop thinking about one of our all-time favorite contestants, Chef Anita Lo, from Season 1.
What is the chef up to today, over a decade after her season aired? Keep reading.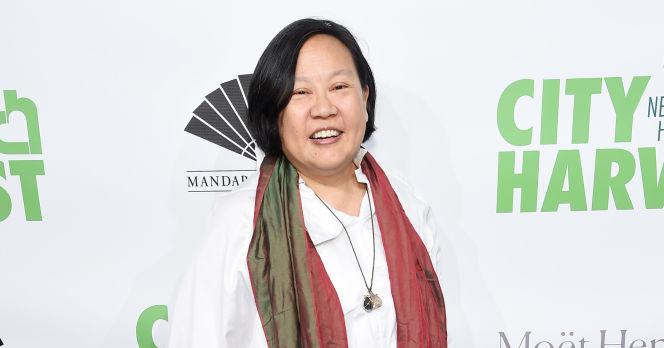 Article continues below advertisement
How did Anita Lo get her start in the culinary world?
Michigan native Anita Lo fell in love with French food while pursuing her undergraduate degree in French language at Columbia University and decided to plunge head-first into her passion.
After studying abroad in Paris, she returned to France for culinary school at the prestigious Ecole Ritz-Escoffier, and completed her internships under some the most revered French chefs, including Guy Savoy and Michel Rostang.
She returned to New York to develop her culinary style, working at ultra-acclaimed restaurants like Chanterelle and Mirezi, where she earned her first two-star review from The New York Times.
In 2000, Anita opened her own restaurant, Greenwich Village's new American instant-hit, Anissa, which held a Michelin star for nine consecutive years until Anita chose to close its doors in 2017.
Article continues below advertisement
The restaurant earned international acclaim for Anita's foie gras soup dumplings. "I'm not quite sure this is my favorite dish, but this is certainly the dish that I'm going to be known for," she said of the foie gras xiao long baos in The Heat: A Kitchen (R)evolution.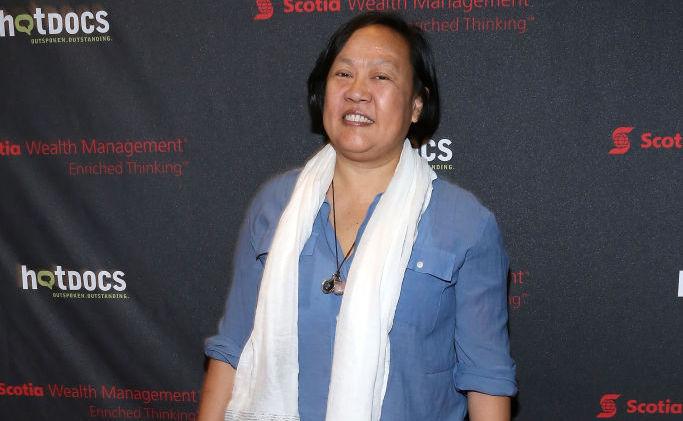 Article continues below advertisement
What's Anita Lo doing today?
Anita participated in Maya Gallus' The Heat documentary, which sought to change the perception of the culinary industry being a boys' club. The film profiles seven female chefs at different stages of their careers and follows Anita in her last months of Anissa, as she prepares to close her beloved New York City eatery after nearly 20 years of operation.
The idea of pursuing "her next great adventure" is what ultimately led her to shuttering the doors of Anissa in 2017, and the following year in 2018, she published a book with Penguin Random House: Solo: Easy Sophisticated Recipes for a Party of One.
Article continues below advertisement
While Solo garnered tons of praise when it came out, it's also being newly celebrated during the COVID-19 pandemic, as so many of us are spending more time at home than usual, and many who live alone are sick of takeout and soggy leftovers.
Article continues below advertisement
Is Anita Lo dating anyone?
While Solo was born out of long stretches of Anita being single ("I've been dumped almost as many times as I've been in relationships — and I can count those on less than two hands," she writes in the intro. "Spread over my fifty-year lifespan, that's a lot of solo meals."), the celebrated chef is now in an eight-year relationship with Chef Mary Attea, who she met while Mary worked as the chef de cuisine at Anissa.
And while Anita herself doesn't plan on opening a new restaurant any time soon, she did mention in a 2017 interview with her alma mater that she "might open my partner Mary Attea's ... restaurant down the line."
Now, Mary is the chef of The Musket Room on Elizabeth Street in New York's Bowery neighborhood, and Anita is the biggest fan of her food, which she calls "soulful, delicious, smart, and beautiful."
Anyone who's seen Anita work knows that that is very high praise, coming from her.